/ NEWS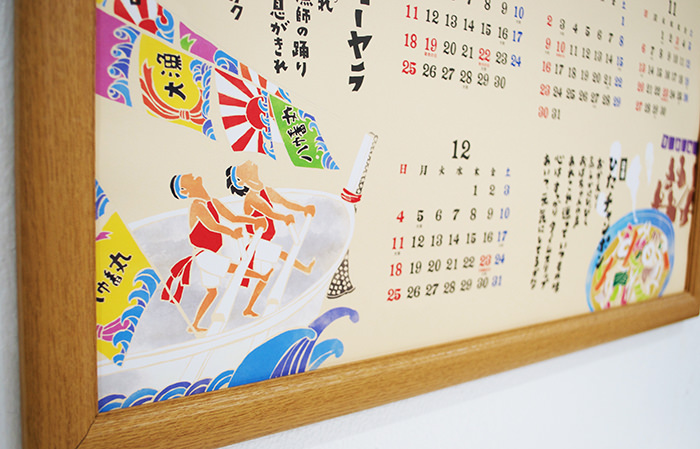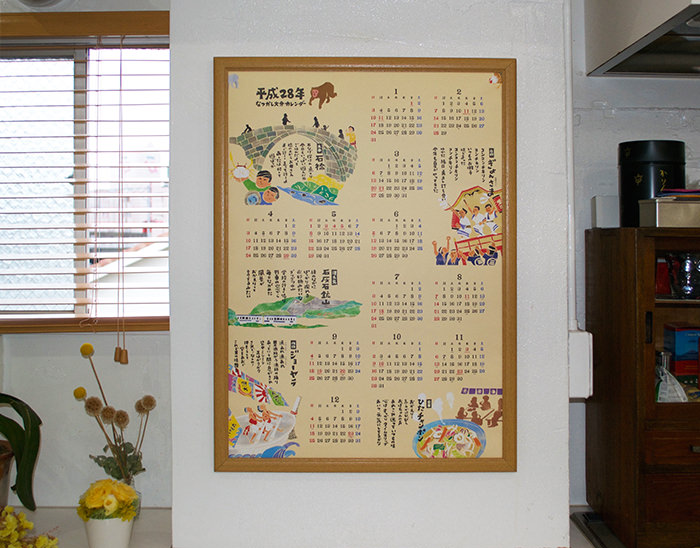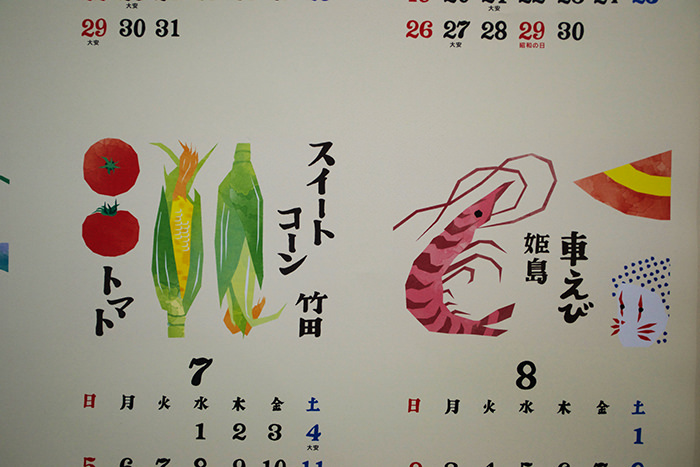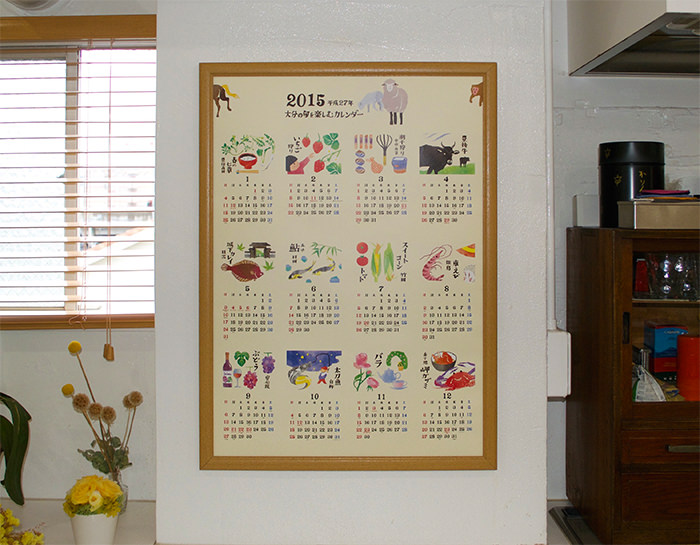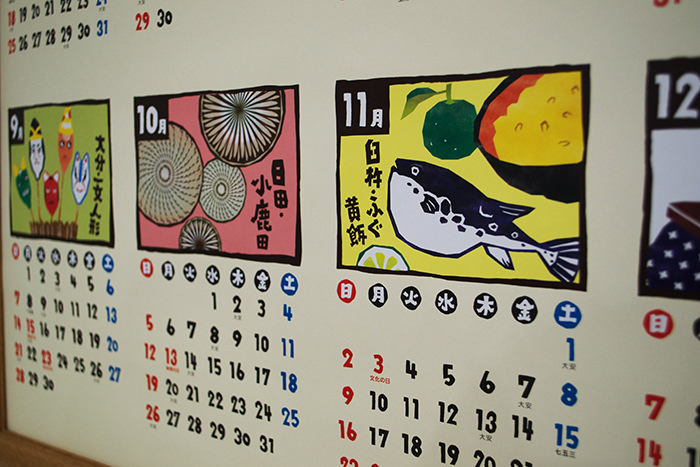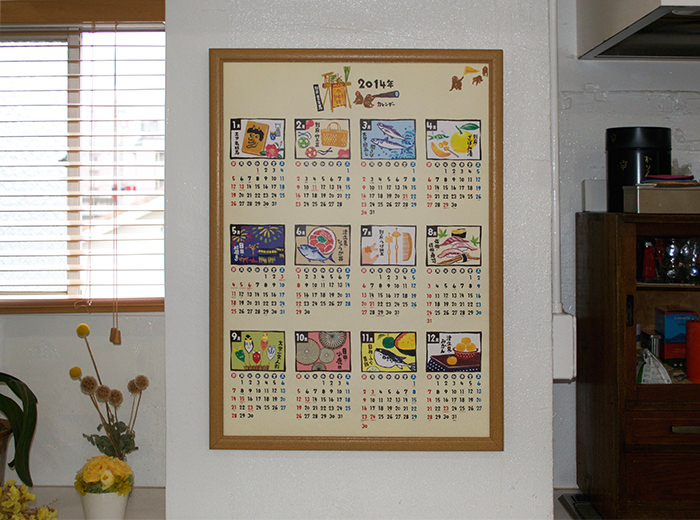 ちょっとしたきっかけで作り始めることになった当事務所のカレンダー。
2014年から始めて今年で3年になりました。
大分県の食べ物や民芸品や祭りを題材にして作っています。
ありがたいことに喜んでくれる人も増えました。
毎年題材で悩みますが、今年も悩んでいます。
2017年版も楽しみにしてください。(横山さんやっと掲載しました)
We make an annual calendar every year.
The theme is about food, folk art and local festivals of Oita.
It's been 3 years since we started making the first one in 2014.
Glad that we're having more people who like the calendars we make.
We scratch our heads every time thinking of the theme for the year
and this year is no exception.
Please look forward to the new one for coming 2017!